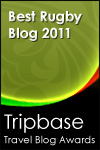 a

rugby life
is about sharing stories, events, and insights into the people that live and breath rugby in the USA and across the globe. We provide current news, handy information plus original
podcasts and video content.
We also actively work with partners in the rugby community to share content, promote/organize events, and help support fund raising for youth players, teams, and other rugby related causes.
Meet the team
Originally from the UK, he spent his informative years growing up the in the wilds of Cornwall, a county with a rich rugby history.
He has had the opportunity to play and coach for several clubs around the globe including in Wales (at
university in
Swansea),
Denmark (where he played for one of the countries top clubs,
Aarhus Rugby Club),
and in the USA (playing
in Cambridge, MA
for
MIT Rugby Club,
playing and coached in Washington DC for the
Washington Renegades
, and
New York city where he assisted coached the ladies of the
Village Lions)
. He also took up
the whistle for a year as a referee with the
Potomac Referee
Society
while in DC before going back to playing.
He founded a rugby life in 2009 and is the host for the podcasts and YouTube show,
State of the Union
.
The Angry Ref is an anonymous collective of rugby referees sharing their stories and experiences on and off the field.
The stories are beautifully illustrated by the wonderfully talented
Joe Hunter
.
Partners & Supporters
Partner site

Founding Partner

Proudly Support

Proudly Support

Original Designer, a rugby life's logo

Re-dux Designer, a rugby life's logo